ICE-BT-T6
COM Express Rev 2.1 Basic Type 6 Module, Intel® 4th Generation Atom™ Processor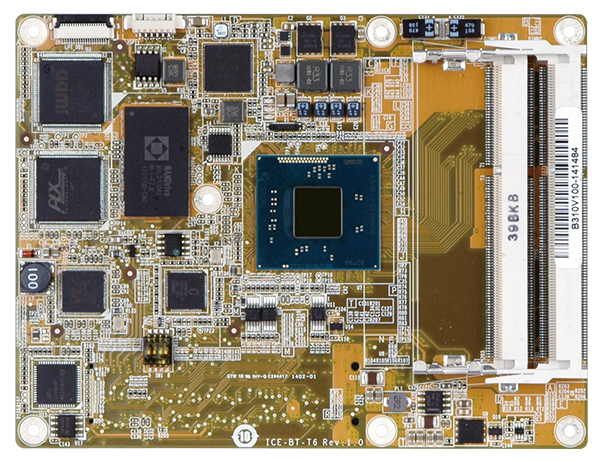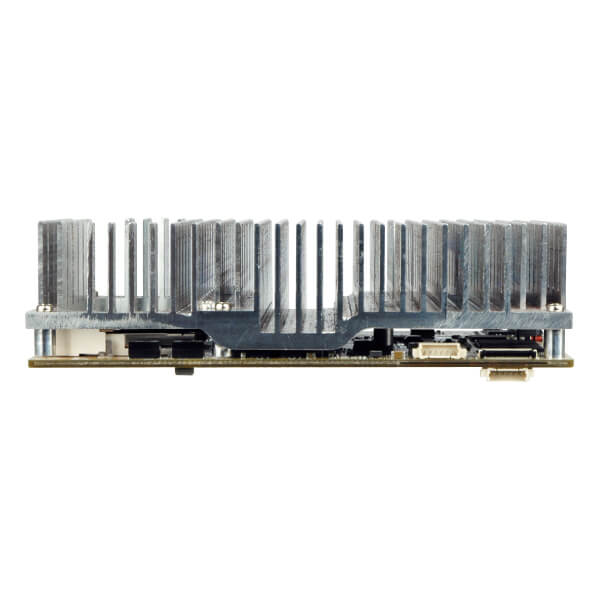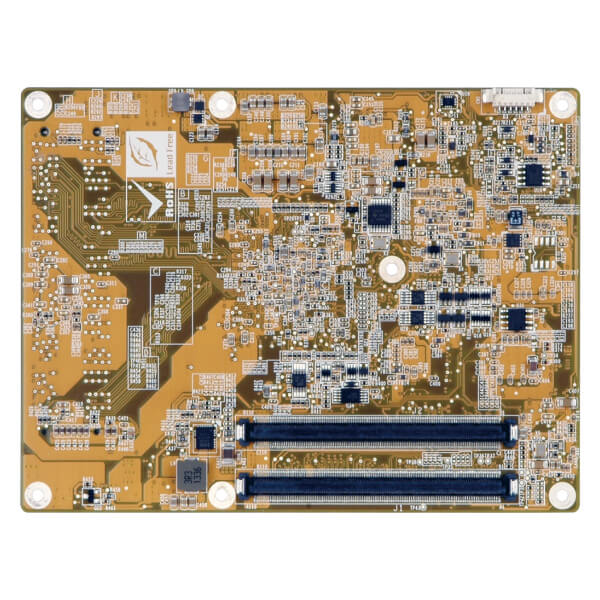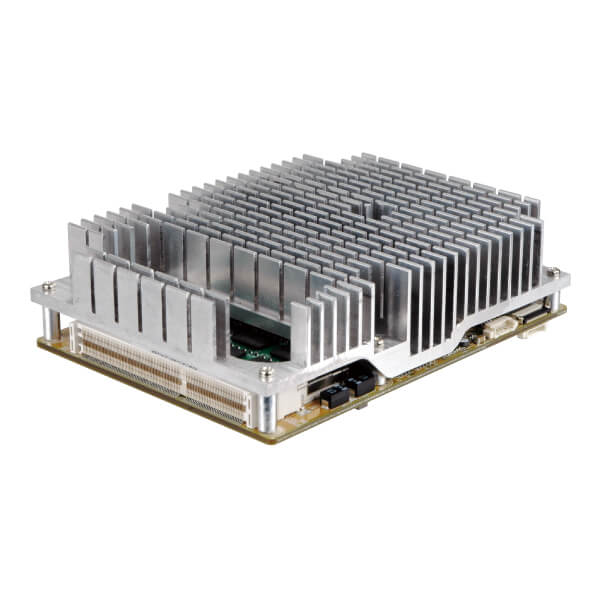 » Intel® 22nm Atom™ or Celeron® on-board SoC supported
» Intel® HD Graphics Gen7 integrates high-performance graphics and media processing
» Supports 1333/1066 MHz DDR3L (1.35V) memory, up to 8 GB
» Supports one analog CRT, one 24-bit dual-channel LVDS, and one DDI
» Optional soldered down 4 GB SSD
» IEI One Key Recovery solution allows you to create rapid OS backup and recovery

---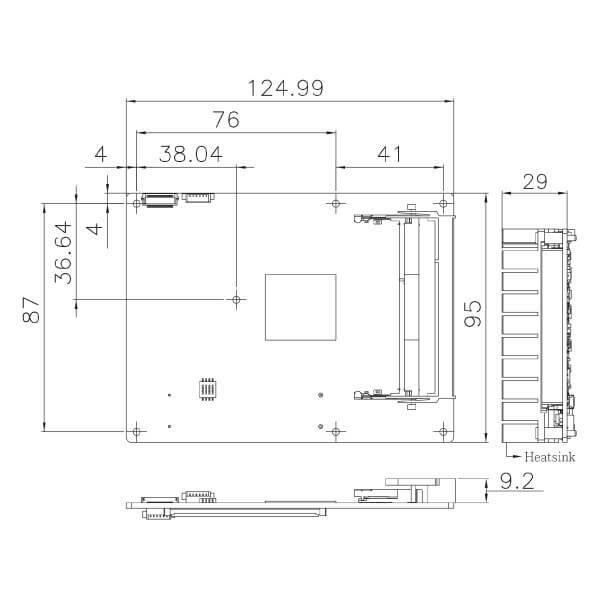 ---
IEI Innovative Gaming Solutions
IEI provide a wide range of industrial computing products with high feasibility and reliability for gaming applications. Highly integrated CPU-on-module products, motherboards, systems and open frame monitors are suitable for wide applications in gaming market with high performance. We also offer various accessories for expansion.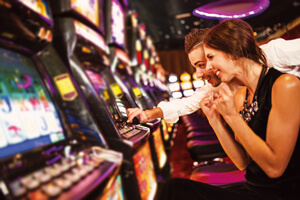 Casino Machines
The casino industry generates high revenues, and casinos are increasingly established worldwide. IEI offers products on Intel® and AMD® platforms. The KINO-DCM236 and the gKINO-DMF motherboards support high performance CPU and multiple display output. Their extra security features such as Intel® AMT support, reserved EEPROM, chassis intrusion detect pin and ECC support are adjustable for solutions in casino applications.
Multiplayer Games
The TANK-610-BW with multi-COM port and the IDS-300-BW with triple display are fulfilling the requirement for dart machines, multi-player game tables, and player machines. IEI ICE-ULT3 CPU on module with customized baseboard could even satisfy most of your security requests on gaming applications.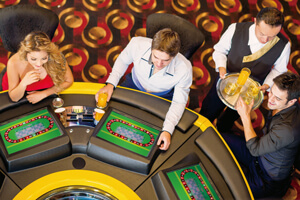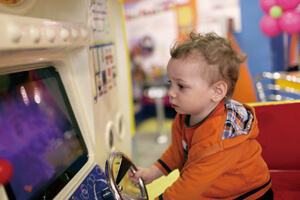 Arcade Games
Arcade games are always popular in young generation and evolving with new technology. IEI provides a wide range of products with multiple display output, graphics performance, and various OS support to meet the needs of speedy game developing. The KINO-DQM170 and tKINO-ULT3 motherboards with Core™ i CPU support are suitable for arcade games with their high performance CPU and rich display output ports.
System
CPU
6 on-board SoC (1.46GHz, dual-core, 1MB cache, TDP=7W)
Intel® Atom™ E3825 on-board SoC (1.33GHz, dual-core, 1MB cache, TDP=6W)
Intel® Atom™ E3815 on-board SoC (1.46GHz, single-core, 512KB cache, TDP=5W)
Intel® Celeron® J1900 on-board SoC (2GHz, quad-core, 2MB cache, TDP=10W)
Intel® Celeron® N2930 on-board SoC (1.83GHz, quad-core, 2MB cache, TDP=7.5W)
Intel® Celeron® N2807 on-board SoC (1.58GHz, dual-core, 2MB cache, TDP=4.3W)
Memory
Two 204-pin 1066/1333 MHz dual-channel DDR3L SDRAM unbuffered DIMMs
Memory Max.
8GB
Physical Characteristics
Dimensions (LxWxH) (mm)
125 X 95
Net Weight
200g
Storage
Storage
2 x SATA :singnal to basedoard
I/O Interface
Display Output
1 x VGA :up to 2560x1600@60Hz
1 x Display Port :DDI (DP up to 2560x1600@60Hz / HDMI™ up to 1920x1080@60Hz)
1 x LVDS :18/24-bit dual-channel (up to 1920x1200@60Hz)
Ethernet
Description: Intel® I210 GbE Ethernet
Audio
Description: High Definition Audio interface to baseboard
I/O Interface
7 x Internal USB 2.0
4 x Internal USB 3.2 Gen1x1 :signal to baseboard (via 1 to 4 USB 3.1 Gen 1 (5Gb/s) hub)
Expansion
5 x PCIe x1 :signal to baseboard (2 from SoC, 3 from PLX PEX8605 switch IC)
Power
Power Consumption
+12V@0.54A, Vcore_12V@0.95A
(Intel® Celeron® J1900 CPU with two 8 GB 1333 MHz DDR3 memory)
Environment
Operating Temperature
-20°C ~ 60°C
Storage Temperature
-30°C ~ 70°C
Humidity
5% ~ 95%, non-condensing
Certifications
Safety & EMC
CE/FCC compliant
| | |
| --- | --- |
| ICE-BT-T6-N29301-R10 | COM Express Basic Type 6 module supports Intel® Celeron® Quad-Core Processor N2930(7.5W), VGA, DDI, LVDS, GbE, SATA, USB 3.0 and HD Audio, RoHS |
| ICE-BT-T6-N28071-R10 | COM Express Basic Type 6 module supports Intel® Celeron® Dual-Core Processor N2807(4.5W), VGA, DDI, LVDS, GbE, SATA, USB 3.0 and HD Audio, RoHS |
| ICE-BT-T6-J19001-R10 | COM Express Basic Type 6 module supports Intel® Celeron® Quad-Core Processor J1900(10W), VGA, DDI, LVDS, GbE, SATA, USB 3.0 and HD Audio, RoHS |
Package Content

1 x ICE-BT-T6 single board computer

1 x Heatsink

1 x QIG
---